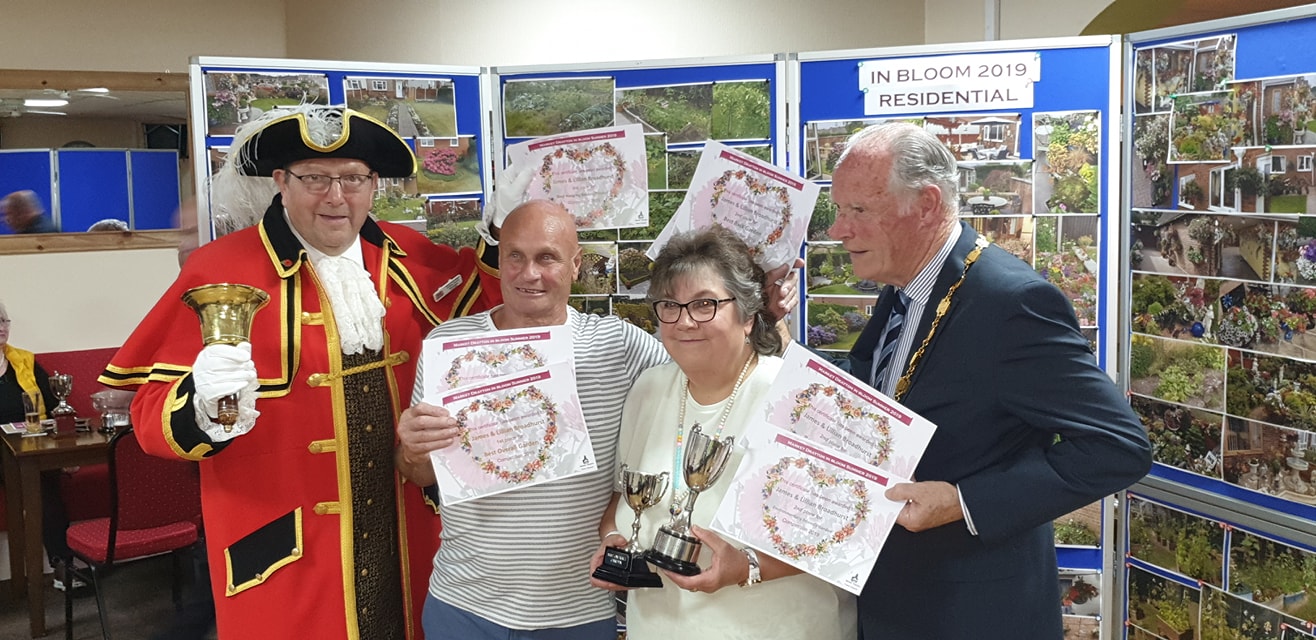 Market Drayton Town Council and the Town Mayor; Councillor Roger Smith would like to thank all residents, businesses, schools etc who entered this year's In Bloom Competition.
This year's garden competition saw more entries than last year which we hope to build on for next summer.
The presentation evening on Wednesday 11th September 2019 was very well attended and was a great success, everyone thoroughly enjoyed the evening.
The competition is run every year and we look forward to even more people participating in 2020.